Navy secretary cited climate change as top priority as Biden proposes shrinking the fleet
Secretary of the Navy Carlos Del Toro said he sees fighting climate change as a top priority for the Navy as the Biden administration proposes shrinking the fleet by two ships and worries grow about how the U.S. Navy stacks up to China's.
"As the Secretary of the Navy, I can tell you that I have made climate one of my top priorities since the first day I came into office," Del Toro said March 1 in remarks at the University of the Bahamas.
Del Toro said he met with Bahamas Prime Minister Philip Davis during his visit and spoke "at length" with him about the climate crisis and focused the bulk of his remarks on climate.
"The U.S. Navy and Marine Corps team has been working on climate and energy security for a long time," he said. "And we are accelerating and broadening those efforts."
NAVY RENAMES SHIP OVER TIES TO CONFEDERATE OFFICER
"We view the climate crisis much the same way as damage control efforts on a stricken ship. This is an all-hands-on-deck moment," he added.
Del Toro spoke just days before the Biden administration released its proposed budget for 2024, which calls for shrinking the Navy fleet even though most military experts and senior Navy officers have called for more ships to deter China's larger fleet. 
For several years now, the Navy has set a goal of having 355 manned ships. But, for the last three years, the Biden administration has proposed shrinking the fleet below the roughly 298 ships it has available now, instead of increasing it toward a 355-ship goal.
CHINA OUTPACING US IN WARSHIP PRODUCTION, NAVY SECRETARY WARNS
This year, the Biden budget called for the decommissioning of 11 ships and the construction of just nine ships, for a net loss of two vessels. That budget proposal was met with skepticism from members of Congress, which has acted in the last two years to spare the Navy from cuts to the fleet proposed by the Biden administration.
"No matter the favored phrase of the day — 'divest to invest,' 'strategic pause,' 'capability over capacity,' — the president's defense budget is, in practice, sinking our future fleet," said Sen. Roger Wicker, R-Miss., the top Republican on the Senate Armed Services Committee. "A strong naval footing begins with readiness today and a plan to grow our battle force and command the seas tomorrow. President Biden is risking our maritime security by declining to work toward either of these goals."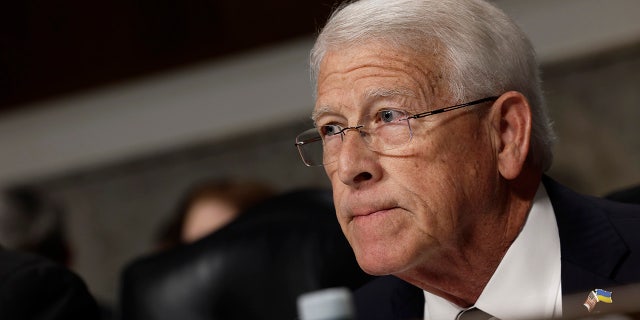 As the Navy budget was being prepped for release, Del Toro was stressing the importance of using the Navy to fight climate change in the Bahamas and noting the many approaching climate-related events in which the Navy will participate.
US NAVY INTERCEPTS FISHING VESSEL TRYING TO SMUGGLE EXPLOSIVE MATERIAL FROM IRAN TO YEMEN
"There is not a trade-off between addressing climate security and our core mission of being the most capable and ready Navy-Marine Corps team," he said. "The exact opposite is true. Embracing climate-focused technologies and adopting a climate-informed posture strengthens our capability to stand by our partners and allies."
Del Toro said worrying about climate change would lead to new technologies that the Navy can use to create a "virtuous cycle of energy efficiency, cost savings, maritime dominance and climate security."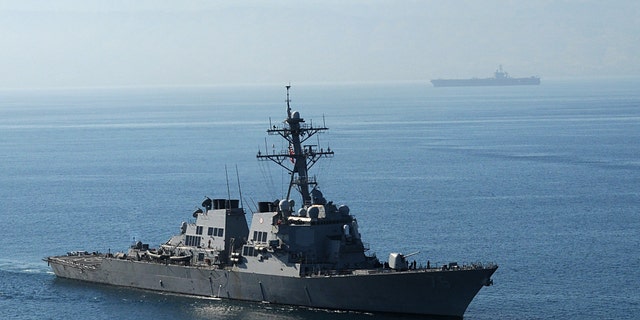 He noted that Special Presidential Envoy for Climate John Kerry was just in the Bahamas and that he was going to meet with Kerry in Panama at the "Our Oceans Conference." And he said the USNS Comfort, a 1,000-bed medical ship, is often in the Caribbean to help with "climate-charged disasters."
Del Toro said the chief of naval research would host a conference in Florida in April that will focus on how to "address climate change and marine pollution, renew and hybrid energies applied to the naval field and integrating unmanned systems."
CLICK HERE TO GET THE FOX NEWS APP
"Climate change is one of the, if not the, most complex issues we have ever faced — as individuals, as nations and as a species," he said. "And that is why my team and I are so fortunate to be here in Nassau exchanging ideas with all of you."