How to avoid the worst dating app scammers
Get ready for this quick heartbreaking story about love gone wrong from a crafty and callous global dating scam artist. 
CLICK TO GET KURT'S CYBERGUY NEWSLETTER WITH QUICK TIPS, TECH REVIEWS, SECURITY ALERTS AND EASY HOW-TO'S TO MAKE YOU SMARTER 
I recently received an email from Linda, who is concerned and wondering if she should worry about falling for a scam from a person she's been talking to online. Here's what she had to say: 
"I have been in contact with a man who is a Structural Engineer that says he lives and has his office in Wisconsin, but currently is in Dubai overseeing the construction of buildings that he was awarded a contract to build, we talk on the phone all the time and text all the time. He has shared everything that I have asked. He has asked if he could have his creditor send a check to me to deposit into my bank and then send money to various vendors for him. I have no money in my account that he could scam, and I have no reason to think he is a scammer. I have [run] several checks on him and nothing comes up and want to know the danger of doing that. I have his Phone# his address. – LINDA" 
Linda is just one of the millions of people who have turned to the internet to find a potential partner.   According to the FTC, looking for love in all the wrong places got nearly 70,000 people ripped off by a romance scam in 2022. 
Get this, the reported losses have added up to a staggering $1.3 billion.  Not because people are dumb, it's a result of online crooks getting clever at pulling heartstrings to take advantage of countless eligible singles. 
How these dastardly crooks are swindling so many singles is nothing short of heartbreaking.  If you've met someone through social media, a website, or an app, here's what you gotta' know. 
HOW TO PROTECT YOURSELF FROM THE 'DO ME A FAVOR' SCAM
Watch out for these wicked dating scams 
Red Flag #1 
Scammers will often lie about their profession 
Be wary if the person you've met online says they have one of these jobs: 
Works on an oil rig 
Military 
Doctor in an international organization 
Construction worker abroad 
'Top secret' government position 
The imposters will commonly say they're working, living, or traveling outside of the U.S. 
Red Flag #2 
You're asked to move the conversation to a third-party platform 
Someone you met online might ask you to chat instead on: 
WhatsApp 
Google Hangouts 
Facebook Messenger 
While it may seem like they want to continue getting to know you, really the scammer is hoping to avoid having their account reported on the site or app where you met
IF 5G SPEEDS ARE SO FAST, DO I NEED TO PAY FOR HOME INTERNET
Red Flag #3 
Never give money or any financial information 
Even if someone sends you money first or says, the money is so they can buy a phone card to continue talking to you, never send money to anyone you meet online. 
Common reasons they might ask for money: 
To pay for a plane ticket or other travel expense
To pay for a visa or other travel document
To pay for surgery or other medical expense
To pay off a gambling debt
To pay for customs fees to retrieve something
Scammers often ask you to pay:
By wiring money
By purchasing gift cards
Through Venmo or Zelle (they might send money first, however, that is also likely a scam)
Red Flag #4 
They won't video chat with you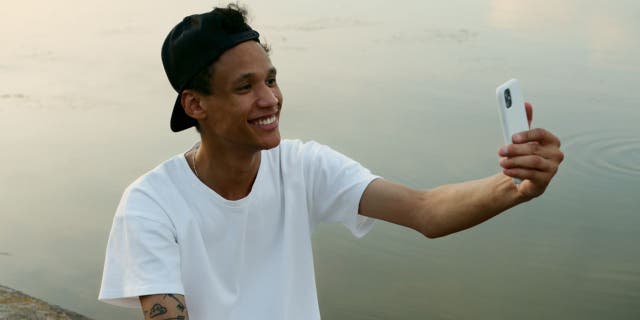 CAUGHT RED-HANDED: FINALLY, SOME JUSTICE AGAINST A SPYWARE CREEP
With Zoom, FaceTime, and video call features available on most dating sites, it's easy to meet anyone virtually. 
They're most likely not the person they claim to be in the photos they've posted to their dating or social media profile if they won't meet via video call. 
If you do video chat with someone and their picture is always dark, this is another common way for scammers to hide their real identitY.
Red Flag #5 
The relationship moves too quickly 
Scammers want to gain your trust, so they might: 
Profess their love after a short amount of time
Propose or ask about marriage
Ask you not to tell your friends and family about the relationship
They also might ask questions like:
What's your mother's maiden name?
What street did you grow up on?
Never give away personal information to someone you haven't met – these are all ploys to eventually steal money or financial information.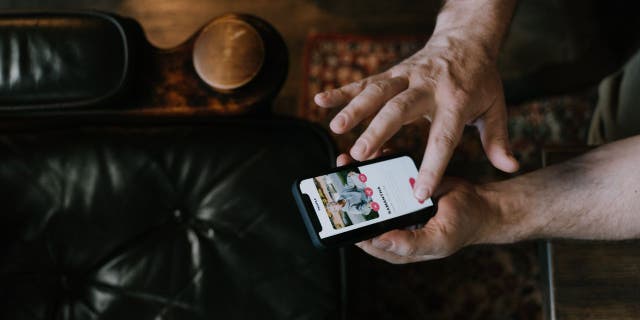 IS PAYMENT TECHNOLOGY CONVINCING YOU TO OVER-TIP?
What should you do if you think you've been scammed? 
Report the scammer to the FTC here and on the website or app you met them on, and the appropriate authorities 
If you sent money, contact your bank or credit/debit card company and report fraud 
If you sent a gift card, keep the receipt, and contact the gift card company and report the scam 
If you gave out any personal information like a social security number, follow the steps at IdentityTheft.gov 
By reporting it, you can help prevent others from falling victim to the same romance scam and remember if something seems too good to be true, it probably is.   So be cautious and always use good judgment when interacting with people on social media, dating apps, or websites. There are plenty of good decent people out there to meet, just be extra aware while you navigate what's now become the most popular way to meet someone you truly can fall in love with. 
CLICK HERE TO GET THE FOX NEWS APP
Have you or anyone you know experienced scammers like this?  We'd love to hear your story. 
For more of my tips, subscribe to my free CyberGuy Report Newsletter by clicking the "Free newsletter" link at the top of my website. 
Copyright 2023 CyberGuy.com.  All rights reserved.  CyberGuy.com articles and content may contain affiliate links that earn a commission when purchases are made.