Former Cowboys coach Jimmy Johnson roasts Jerry Jones over bizarre Eagles comparisons
Last week, Dallas Cowboys owner Jerry Jones oddly compared the Rams' run to last year's Super Bowl to the Eagles' climb to this year's big game.
The comparison isn't a particularly strong one because the Rams sent away virtually every one of their high draft picks to build a roster with several high-priced veterans. 
The Eagles' front office, on the other hand, largely built the roster by hitting on multiple draft picks, trading for additional future first-round picks and supplementing the roster by signing free agents.
CLICK HERE FOR MORE SPORTS COVERAGE ON FOXNEWS.COM
Jones seemed to be trying to make a point about the all-or-nothing approach some teams have taken. He also made it clear he was open to taking chances to build the Cowboys' roster.
"Anybody who thinks I won't take a chance has misread the tea leaves. But I do think longer term, and I'm real hesitant to bet it all for a year. There's a lot of things that can happen for that year. In essence, we're seeing a couple of teams (the Los Angeles Rams and Philadelphia Eagles) that have had some real success putting it all out there and paying for it later," Jones told reporters during last week's Senior Bowl in Mobile, Alabama.
COWBOYS, 49ERS ARE 'IN THE SAME BOAT' WHEN IT COMES TO SUPER BOWL DROUGHTS, JERRY JONES ADMIT
The longtime Cowboys owner added that the Eagles and the Rams were able to make to the Super Bowl despite both teams "empty(ing) the bucket."
"Don't think that doesn't pop in my head end get my eye as far as doing it, and I know how to do that. It's part of what you put in that computer and what comes out," Jones said. "We'll see how it comes, but that's pretty impressive to have two teams in the last two years empty the bucket and get to the Super Bowl. But if you miss, it's a long go."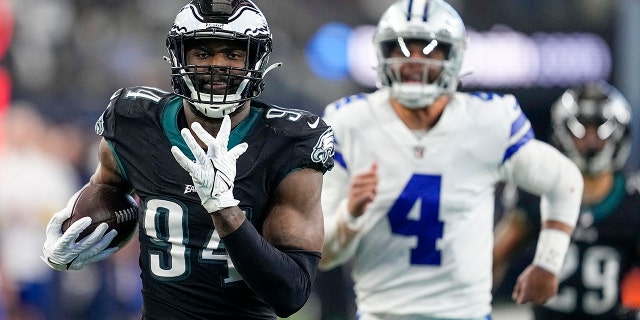 The Cowboys franchise has won five Super Bowls with Johnson serving as the head coach for two.
Despite recent success in the regular season, the team's performances in the playoffs have been largely underwhelming. 
Dallas is 5-12 in the postseason since 1995, the last season the Cowboys won a Super Bowl. 
Johnson said that even Eagles owner Jeffery Lurie called him asking for clarification on Jones' comments.
"I said, 'I have no idea.' Philadelphia has a couple of first-round picks in the [upcoming] NFL Draft. They've got extra picks down the road. They've got some very talented players. They've got some talented young players," Johnson told the Philadelphia Inquirer. "I think the Philadelphia Eagles are gonna be good for a long time."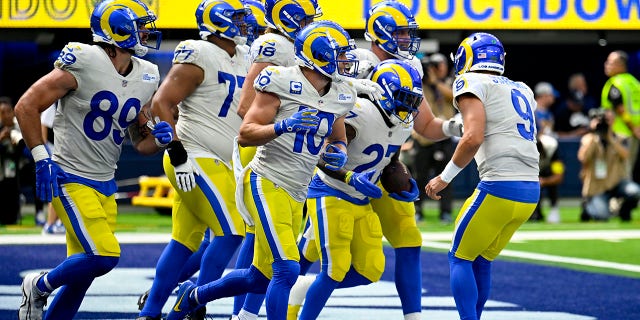 The Eagles hold the No. 10 pick in this year's draft via last year's trade with the New Orleans Saints. Fourteen of the starters on the Eagles' current roster were added through the draft or undrafted free agency.
CLICK HERE TO GET THE FOX NEWS APP
After winning last year's Super Bowl, the Rams had a disappointing 2022 season. Los Angeles had numerous injuries to important players, including receiver Cooper Kupp and quarterback Matthew Stafford, and finished the year with a 5-12 record. 
Due to the lack of draft capital and pushing other salary cap issues, the team lacked depth and finished with the worst record by a defending Super Bowl champion in history.