Virginia parents outraged after education board nominee who stood against socialism is ousted
Virginia Democrats blocked a conservative appointee from serving on the state education board to silence opposing viewpoints, parents in the Old Dominion State told Fox News.
"Her ejection is a kick in the gut to all of us parents who are concerned about lack of transparency, lack of choice and hoards of our tax dollars being used to fund district-mandated social activism supplanting academics in the classroom," Fairfax County parent Brooke Corbett told Fox News.
"Voting to remove her because she's not qualified for the board as a public school parent is just as ludicrous as stating parents should not be telling schools what to teach when they object to offensive, unacademic socialist instruction," she continued.
Gov. Glenn Youngkin, who campaigned on parental rights in schools, appointed Suparna Dutta to the Virginia Board of Education in July. But the Indian immigrant and Fairfax County parent advocate lost her confirmation in the Senate of Virginia Tuesday night on a party-line vote.
"Unfortunately, this is all too common," Fight for Schools Executive Director Ian Prior told Fox News. "Our schools and education system has become so infiltrated by angry, woke, know-it-all activists that it is going to take a generation to undo the damage."
VIRGINIA PARENTS SOUND OFF ON POLITICIZATION OF SCHOOLS: 'AN ATTACK ON THE FAMILY AND THE CHURCH'
"This says a lot about the far left and their so-called equity, diversity, and inclusion," Prior, himself a Virginia parent, said. "What they really are for is uniformity of viewpoint and if that includes diversity then they get to go virtue signal as if that's more important to them than finding people that will march in lockstep with their morally bankrupt ideas."
EDUCATION BOARD MEMBER BOOTED AFTER DEFENDING CONSTITUTION, DENOUNCING SOCIALISM:
WATCH MORE FOX NEWS DIGITAL ORIGINALS HERE
Dutta's removal came one week after she sparred with another board member over whether public schools should present socialism as "incompatible with democracy." The parental rights advocate encouraged public school curriculums to focus on "traditional American values" in an earlier board meeting, leading the progressive Virginia Grassroots Coalition to labeled her a "far-right extremist" as it campaigned against her confirmation. 
"I thought people celebrated diversity. Whether it's diversity of thought, diversity of viewpoint or diversity of any of the many characteristics?" Dutta told Fox News ahead of the vote. 
VIRGINIA DEMOCRATS TRY TO BLOCK BILL BANNING TEACHERS FROM HIDING STUDENTS' TRANSGENDER STATUS FROM PARENTS
Prior, a champion for school choice and parents' rights, said he's not surprised Virginia democrats mobilized to "spike the appointment of a well qualified and respected parent advocate like Ms. Dutta. Her diverse viewpoints and experience would be too much for their fragile minds."
"Virginia Democrats are so hungry for power and adherence to their narrow point of view, that they will do whatever it takes to bring down voices of dissent," Prior said.
Corbett said many Fairfax County parents were "outraged" after Senate Democrats justified their actions by labeling Dutta as unqualified.
"I see her as an imminently qualified public school parent," Corbett said. "She is a concerned mother like me who is in the trenches, aware of what's going on, of what's being concealed."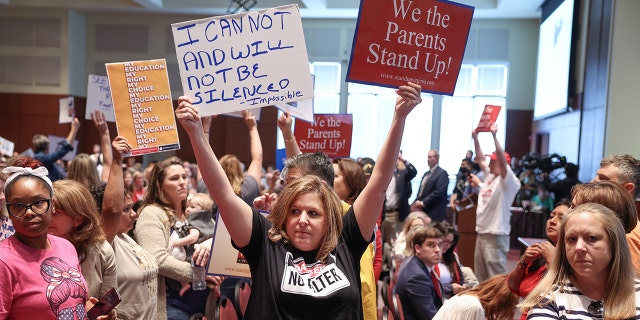 Youngkin similarly praised Dutta's qualifications following the vote.
"She is a mother and advocate for parents' rights, she is an immigrant and an advocate for Asian American rights, she is an engineer and advocate for STEM in education," he said in a statement. "She is not only qualified, she epitomizes parental involvement in our schools and we need her voice on our Board of Education."
Bonnie Myshrall, another parent, told Fox News that Senate Democrats slandered Dutta. 
"Senators lied about a mom who volunteered to help children because she isn't on their side of the political spectrum," Myshrall said. 
SHOULD STUDENTS BE ALLOWED TO GENDER TRANSITION WITHOUT PARENTAL CONSENT? TWO VIRGINIA MOTHERS WEIGH IN
And another Virginia parent, Dave Rich, asked: "Did these radical zealots learn nothing from the governor's race?"
He told Fox News that Youngkin won the gubernatorial election because his opponent "sought to silence parents' voices in their children's education."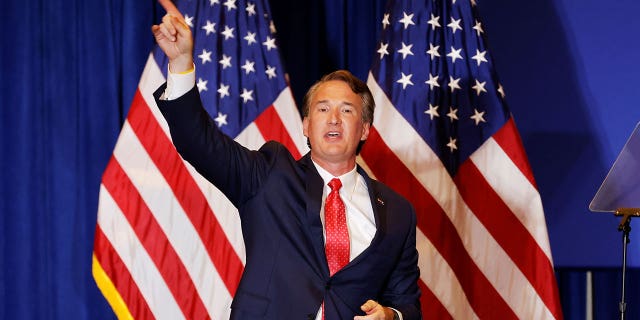 CLICK HERE TO GET THE FOX NEWS APP
Despite her removal from the education board, Dutta said she would continue to advocate for parents' rights.
"Only in America can a common person be heard," Dutta said Tuesday. "I will continue to fight for education for our children."
To watch Dutta's full interview, click here.